Schroeder & Lough
Attorney Todd Schroeder
Criminal Defense and OWI Defense Practice
Since 2004, Attorney Todd Schroeder has defended hundreds of individuals charged in the Wisconsin criminal justice system. He thoroughly assesses each client's case and evaluate all relevant defenses, and seeks the best possible outcome given the specific circumstances of the case. Attorney Schroeder prepares every case as if it were going to trial.
Attorney Schroeder has obtained dismissals or acquittals at jury trials on charges of sexual assault, burglary, armed robbery, first degree reckless endangerment, strangulation, felony drug charges, battery/assault and numerous OWI/DUI cases. Through motion practice and successful plea negotiations, Attorney Schroeder has also obtained dismissals or convinced the prosecutor not to bring charges in dozens of felony and misdemeanor cases, some of the most serious cases including charges of sexual assault, drug conspiracies, felony embezzlement, and bomb scares.
Recognized as One of Wisconsin's Best Lawyers
In 2022 for the fourth consecutive year, Attorney Todd Schroeder was selected as a Super Lawyer, one of the top criminal defense lawyers in Wisconsin as published in Milwaukee Magazine. Previously, for seven consecutive years, Attorney Schroeder had been selected as a Rising Star in Criminal Defense by SuperLawyers, a distinction granted to less than 3% of eligible lawyers. Super Lawyers ranks attorneys in each state based on peer evaluations and through independent research.
OWI Drunk Driving Defense Specialty
Attorney Todd Schroeder devotes a significant portion of his criminal defense practice to OWI DUI defense, with much success. He has a reputation for developing effective defense strategies that translate into results for his clients. In multiple cases, he has had felony operating while intoxicated charges reduced to misdemeanors by demonstrating constitutional or jurisdictional defects in prior offenses.
Attorney Schroeder works to maintain his knowledge of OWI and DUI defense strategies through constant training:
Successfully completed the Intensive Summer Session Curriculum of the National College for DUI Defense, conducted at Harvard Law School.
Received Certificate of Completion of Mastering Scientific Evidence In DWI/DUI Cases, hosted by the National College for DUI Defense and the Texas Criminal Defense Lawyers Association.
Annually Receives National Training Specific to OWI/DUI Drunk Driving Cases, focusing on challenging blood and breath test results and field sobriety test results.
In February 2011, Attorney Todd Schroeder received certified training to administer Standardized Field Sobriety Tests, the same training that police receive for sobriety testing through the National Highway Traffic Safety Administration. This training gives Attorney Schroeder unique perpective and knowledge for understanding the exact requirements for field sobriety testing, and where such testing can fail.
Todd Schroeder thoroughly understands the principles of drunk driving investigation and he will use this detailed knowledge in constructing your defense. If you have been charged with OWI in La Crosse County or western Wisconsin, call Attorney Schroeder today to set up a consultation on your case.
Areas of Practice
Criminal Defense
OWI/DUI Defense
College and University Expulsions Defense
Bar Admissions
Education
Juris Doctor: University of Wisconsin School of Law
Bachelor of Arts: University of Wisconsin-Eau Claire
Professional Memberships and Associations
La Crosse Area Association of Criminal Defense Attorneys - President
Wisconsin Association of Criminal Defense Lawyers - Former Board Member
National Association of Criminal Defense Attorneys
National College for DUI Defense
DUI Defense Lawyers Association (DUIDLA) - Ambassador
Wisconsin Bar Association
La Crosse County Bar Association
Young Lawyers Association - Former President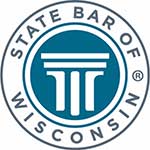 Awards and Recognition
Top Criminal Defense Lawyers in Wisconsin: Milwaukee Magazine (SuperLawyers designation), 2019, 2020, 2021, 2022
Rising Star in Criminal Defense in Wisconsin: Milwaukee Magazine (SuperLawyers), 2008, 2009, 2010, 2011, 2012, 2013, 2014
The National Trial Lawyers Association: Top 40 Under 40 for 2012
Champion of the Month, October 2004 Newsletter of the Assigned Counsel Division of the State Public Defender's Office.
Highest Achievement Award in Advanced Legal Writing, 2003 University of Wisconsin School of Law.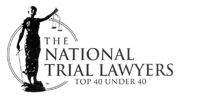 Attorney Todd Schroeder was recognized as one of the best trial attorneys under the age of 40 in the state by the National Trial Lawyers Association.
The National Trial Lawyers Association: Top 40 under 40 is a professional organization comprised of America's top young trial attorneys. Membership into
The National Trial Lawyers Association: Top 40 under 40
is by invitation only and is extended exclusively to those individuals who exemplify superior qualifications, trial results, and leadership as a young lawyer under the age of 40. Selection is based on a thorough multi-phase process which includes peer nominations combined with third-party research.
Start Building Your Strategy.
Contact our La Crosse Wisconsin criminal defense attorneys. We offer a free consultation to explain your rights and answer your questions.