La Crosse Lawyers Focused on Criminal Defense
Reputation Earned: A Record of Successful Defense
The criminal defense attorneys at Schroeder & Lough provide focused and dedicated representation to La Crosse area defendants. The attorneys have a proven record of aggressively defending clients against all types of criminal and traffic charges, and have earned the respect and trust of clients and defense attorney colleagues throughout Wisconsin. From a complex homicide to a felony OWI to a simple misdemeanor or traffic ticket, our lawyers have the training, skill, and experience to protect your rights and interests through a difficult time.
Criminal Charges Are Always Serious
Being charged with a crime is a serious matter. The stakes are high. You face serious potential consequences, including the loss of your freedom, the loss of your professional license, and forfeiture of money and assets. For most of our criminal defense clients, fighting a charge is not simply a matter of avoiding or minimizing jail time. It's about protecting their jobs and reputations, their driver's license and permanent record.
Dedicated to the Constitutional Right to Due Process of Law.
Recognized for Excellence
Todd Schroeder and Jennifer Lough were each selected to 2022 Wisconsin Super Lawyers in the area of criminal defense law. Combined, they have been selected for 19 years. Todd Schroeder was selected for the fourth time, having previously been awarded the distinction of being a Rising Star, Wisconsin Super Lawyers, for seven consecutive years. Jennifer Lough was selected for the fourth time, previously she had been awarded the distinction of being a Rising Star, Wisconsin Super Lawyers, for four consecutive years.
Super Lawyers is a rating service of outstanding lawyers from more than 70 practice areas who have attained a high-degree of peer recognition and professional achievement. The selection process is multi-phased and includes independent research, peer nominations and peer evaluations.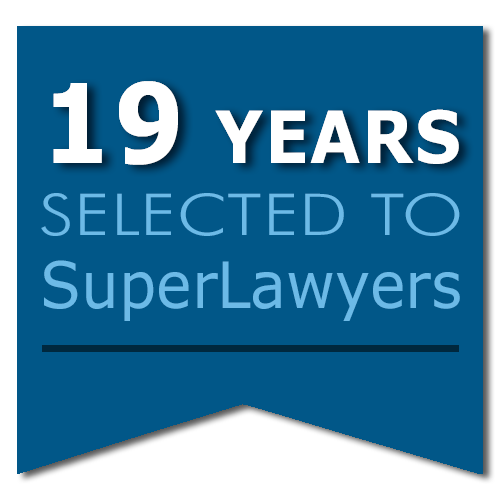 Experienced Attorneys
Results-Driven Criminal Defense Advocates
Champions for Our Clients' Rights
Our criminal defense attorneys are champions for our clients' rights, and are committed to a vigorous defense for every client. The attorneys work from the very beginning to explore every viable option. Our extensive criminal defense experience enables us to offer our clients sound legal guidance in plea negotiations and to fight aggressively in court and trial, when necessary.
With our years of criminal defense experience, we understand the complexities of criminal law and will pursue every avenue of defense in your case.
We defend working people, parents, students, professionals, military personnel, and other individuals facing criminal charges in Wisconsin state courts, regardless of the charge.We offer a free consultation to determine how we can help you.
Confidential Analysis by a La Crosse WI Defense Attorney
If you are under investigation or have been charged with a crime in western WI, don't say anything without first consulting with an experienced criminal defense attorney. Contact Schroeder & Lough in La Crosse, Wisconsin and receive a free confidential analysis of your case. The criminal attorneys at Schroeder & Lough Law Firm will defend you.
Defense of Drunk Driving Charges
An Area of Expertise for the Firm
A unique area of law requires unique knowledge and expertise. At Schroeder & Lough, we have spent years learning the flaws behind OWI/DUI testing. Many lawyers advertise that they handle drunk driving cases but conviction rates for OWI charges are among the highest of any Wisconsin Statute. Don't make the mistake of assuming your drunk driving case is unwinnable. Call a winning DUI/OWI defense attorney today.
Defend Your OWI Charge
Our drunk driving attorneys know that OWI convictions have consequences. You could be fined, your insurance could go up, you could lose your license. You could even lose your job, or your freedom.

Because the stakes are so high, you MUST defend yourself with the best strategy. That strategy starts with three key decisions on your part:
Decide you want to fight for the best result for yourself.
Admit that the prosecution will not help you achieve what's in your best interest.
Retain a defense lawyer with the experience and specific knowledge and training that you don't have.
DUI and OWI Defense in La Crosse
Learn more about our attorneys' success in defense of OWI charges in La Crosse and western Wisconsin.
Proven Dedication to Our Clients
Our Client Testimonials
I'm not sure I will ever understand the impact you have had on our lives. You have saved (my brother's) life and by doing so, our's as well. Your belief and hard work on the case means so much to us. Every birthday, holiday, laugh and smile I share with my brother will remind me of you two because I wouldn't have those memories if it had not been for you. So I thank you with all my heart and soul...
Start Building Your Strategy.
Contact our La Crosse Wisconsin criminal defense attorneys. We offer a free consultation to explain your rights and answer your questions.